Manchester United: Jadon Sancho 'just happy' after BVB farewell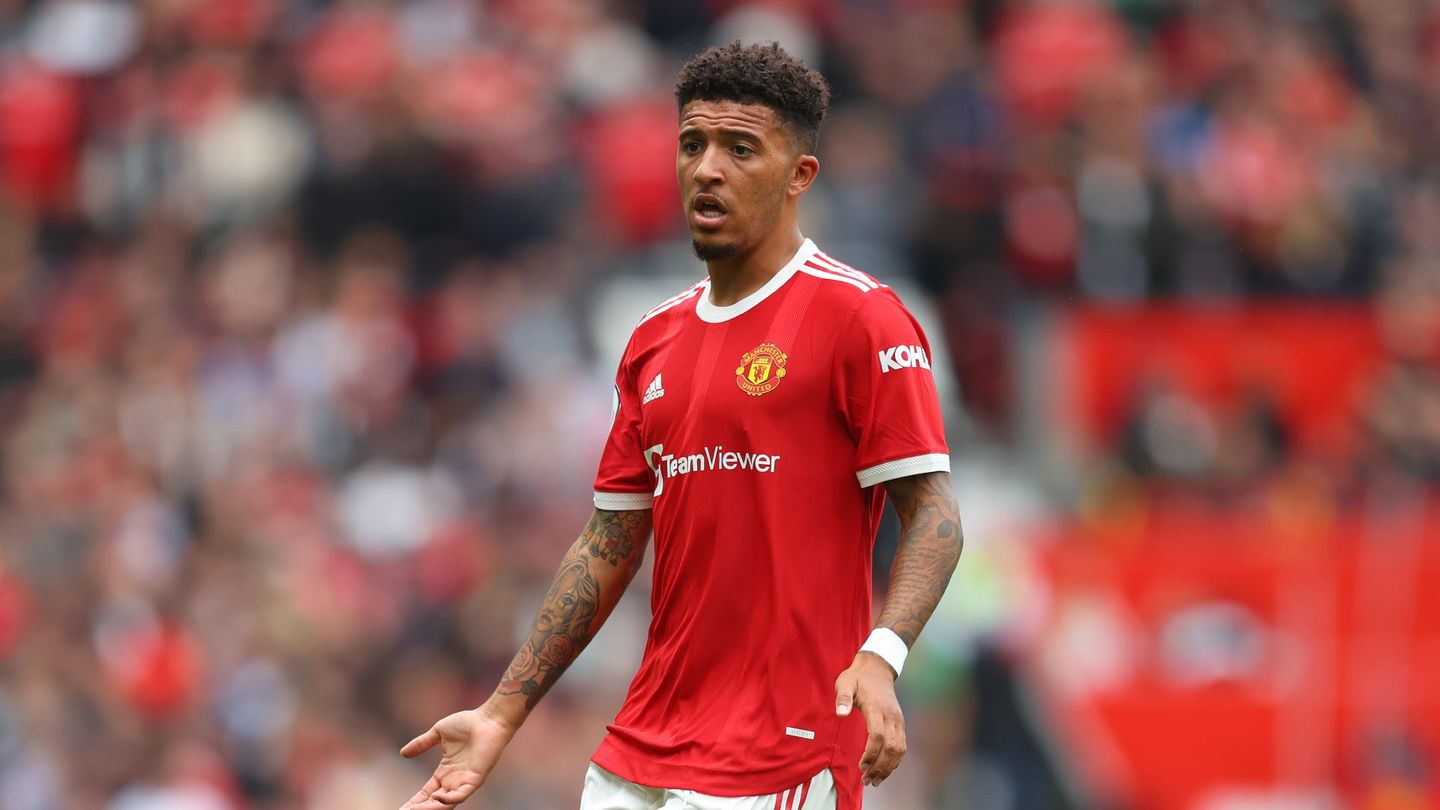 Jadon Sancho moved from BVB to Manchester United in the last transfer period. The anticipation for his new club is huge.
Jadon Sancho has shown relief after leaving Borussia Dortmund. The 21-year-old spoke about his first weeks with the Red Devils after his move from BVB to Manchester United.
"I haven't stopped smiling since I've been here," Sancho explained in a YouTube– Video with UMM and pushed on: "I'm just happy to be here, and to be a part of the Red Devils."
Already in 2020, the Englishman agreed with United on a change, according to consistent media reports. The BVB had not been able to agree on a transfer fee with the English record champion. In the last transfer period it worked, Dortmund collected a transfer fee of 85 million euros.
Sancho has big goals in Manchester. "I'm not going to change my game. I just have to show the fans here what I can do for the team, as I did in Germany," said the winger, who moved to Dortmund for around eight million euros in 2017 after missing out on playing time from city rivals Manchester City.
After a brief spell with Leeds United, Sancho played his first game from the start in a 1-0 win at Wolverhampton Wanderers.
Sancho raves about Greenwood and Rashford

After the European Championship, which he describes in retrospect as the most painful experience of his career, Sancho is particularly looking forward to his teammates. These were "very good" to him on his debut and had made it "easy"for him.
Above all, the right-footer is looking forward to the interaction with his national team colleagues Marcus Rashford and Mason Greenwood. "We're still getting to know each other. This is normal with a change. But it will be crazy if we all three are on the court," Sancho explained.
He had already observed Greenwood in training. "He's amazing," Sancho enthused. Rashford is still missing due to injury. Sancho himself suffered a bruise in England training during the international stage and already returned to Manchester. But his effort against Newcastle United next Sunday is probably not in danger.
Goal