When it comes to streaming devices, Amazon's FireTV is the king in German households. In the USA, however, the giant clearly has to admit defeat to the hardly known manufacturer Roku in this country. He wants to conquer Germany now.
Continue watching your new favorite series on Netflix, rent a blockbuster on Amazon or stream the political show on demand in the media libraries: Most smart TVs today master this. Nevertheless, streaming boxes like Amazon's FireTV continue to enjoy great popularity. In the US, you can hardly get past the manufacturer Roku. Now he dares to jump over the big pond.
Basically, the Roku products first appear familiar. Like other manufacturers, the company offers small boxes and sticks that are inserted into the TV, and then provide viewers with their own interface and access to numerous streaming providers. And yet: The enormous success in its home country of the USA speaks for the fact that the Group is doing something right.
More than just a stick

"Roku is actually the operating system," explains Mirjam Laux, Vice President responsible for International business, in an interview with the star. "And that's where we differ. We are the only provider that focuses only on the TV experience and does not need to port its system from tablet or smartphone. Roku is TV. And only that."
The operation of the interface is correspondingly focused. The content is in the foreground, Roku was the first manufacturer to offer the search of series and films across all streaming services in the very clearly designed interface. Whether users want to watch Netflix, rent a movie from iTunes or watch sports on Sky, Roku ultimately does not matter: You work with all providers. However, users usually do not have to change their way of using the respective services: Manufacturers usually simply transfer their apps to Roku's operating system.
In addition, the manufacturer was the first to establish so-called channels, which can now also be found on Amazon's Prime Video service. They correspond to a kind of special channel, offer only horror or comedy content. Almost 8000 of these channels are now available in the US offer. They can be used directly in the interface and must be subscribed individually.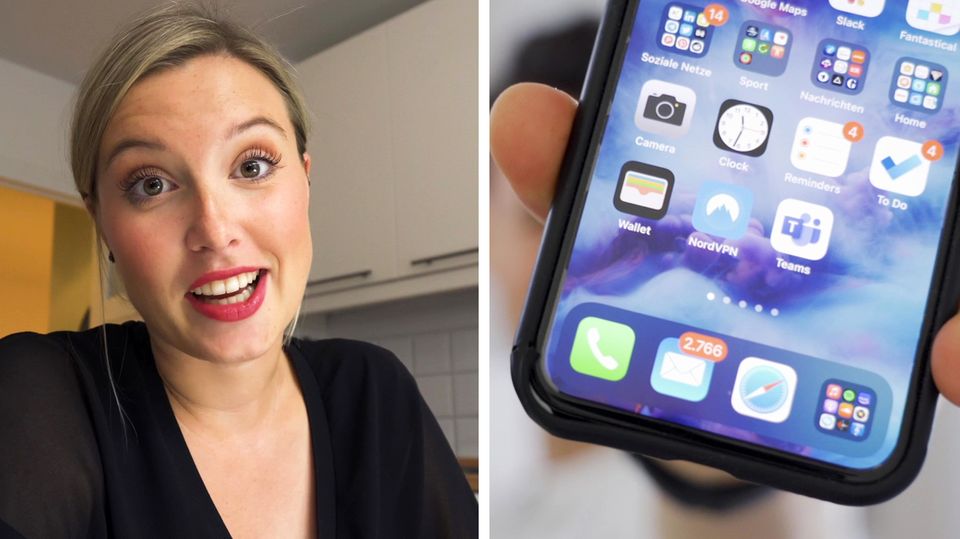 One for All

"It is important to us that customers find everything with us," explains Laux. The subscriptions to streaming services and channels can be easily concluded in the interface, Roku earns with. For the success in the USA probably played a big role, that the principle is reminiscent of the much more established pay TV there, in which you put together the right channels.
Is this also possible in Germany? "The Germans have long since become accustomed to using several streaming subscriptions in parallel," Laux is convinced. "Ultimately, it's about where the content is that you want to see. That's why we also pay attention to a good mix of global and local offers. In addition to Netflix, German services such as RTLnow or Sky Ticket are also part of our service."
Hardware as a side business

The sticks and boxes are ultimately only access to this user experience. "Our goal would be to be included in all TV sets," says Laux. The sale of the sticks is profitable, but the sales themselves are not the goal. "For us, this is one of the most important ways to get our surface into the market. Sales account for just under a third of our revenue."
It is not surprising that Roku has had its system installed directly in TVs under license for several years, for example in models from Hisense, Sharp or TCL. "Of course, these manufacturers also want to benefit from Roku's great popularity in the USA. The fact that TCL is so successful in the USA is certainly also due to our cooperation," she says confidently. "We believe that the freely licensable systems will prevail in the end. And there are the systems that were built for a specialized purpose."
Low threshold

Another reason for the popularity of Roku devices is the low hardware requirements of the system. They not only ensure low prices for the devices. They can also be supported for a long time. "This allows us to offer very long updates. Customers do not have to worry that a new streaming service like Disney+ will not appear for their device," advertises the manager.
But this does not mean that the manufacturer sells ancient hardware. Their own devices, such as a streaming stick similar to the FireTV Stick-Roku emphasizes that they had offered this design first – or a classic streaming box are regularly reissued, offer about now support for 4K and HDR. From time to time, Roku also experiments with new designs and offers a soundbar with a built-in streaming player. However, it is not yet official which models will be launched in this country and when exactly. But it should be ready this year.
Late Start

There are simple reasons why Roku is starting so late in Germany. "We are of course a bit of the David between the Goliaths," Laux explains. "We are a much smaller, very specialized company."While competitors can rely on full cash registers and partly existing structures for their product launches, for the small company Roku every additional country represents a new challenge that has to be mastered – from the necessary translations to building a brand image.
And then of course there are the negotiations with the local publishers. "We have to dig deep into every market first, it needs adjustments in the payment models, the protection of minors. Every country is different."After only the home country of the USA has been cultivated as a market for a long time, more and more countries have slowly been added in recent years, such as Mexico, Great Britain or Brazil.
"Germany is a great market for television, there are already many streaming customers. People here used to be less willing to spend money on content, but that has changed a lot in recent years. The content has also become better. And the advertising market is also right," Laux is optimistic. "It is definitely a very exciting step for us."