Records
The formula 1 Teams with the most Grands Prix
The formula 1 season in 2021 is in the starting blocks. The Scuderia Ferrari has some disappointing years, in the eternal rankings, the team with tradition, however, is still at the top position.
The part of the race participated in the last season, the Scuderia Ferrari has completed now 1.009 formula 1 Grands Prix. The anniversary of the race in Mugello, however, went to Mercedes. Ferrari made in 2020, more negative headlines, and the successes, and in the end it was submitted by designers-Ranking only for a disappointing sixth place.
The tradition-rich team from Maranello has been competing since the second ever held the race in 1950 in Monaco in the highest Motorsport class. The first race took place in the British Silverstone. The Italian Giuseppe Farina won the British Grand Prix and won at the end of the championship in 1950. The route still exists today and is an integral part of the annual racing Calendar.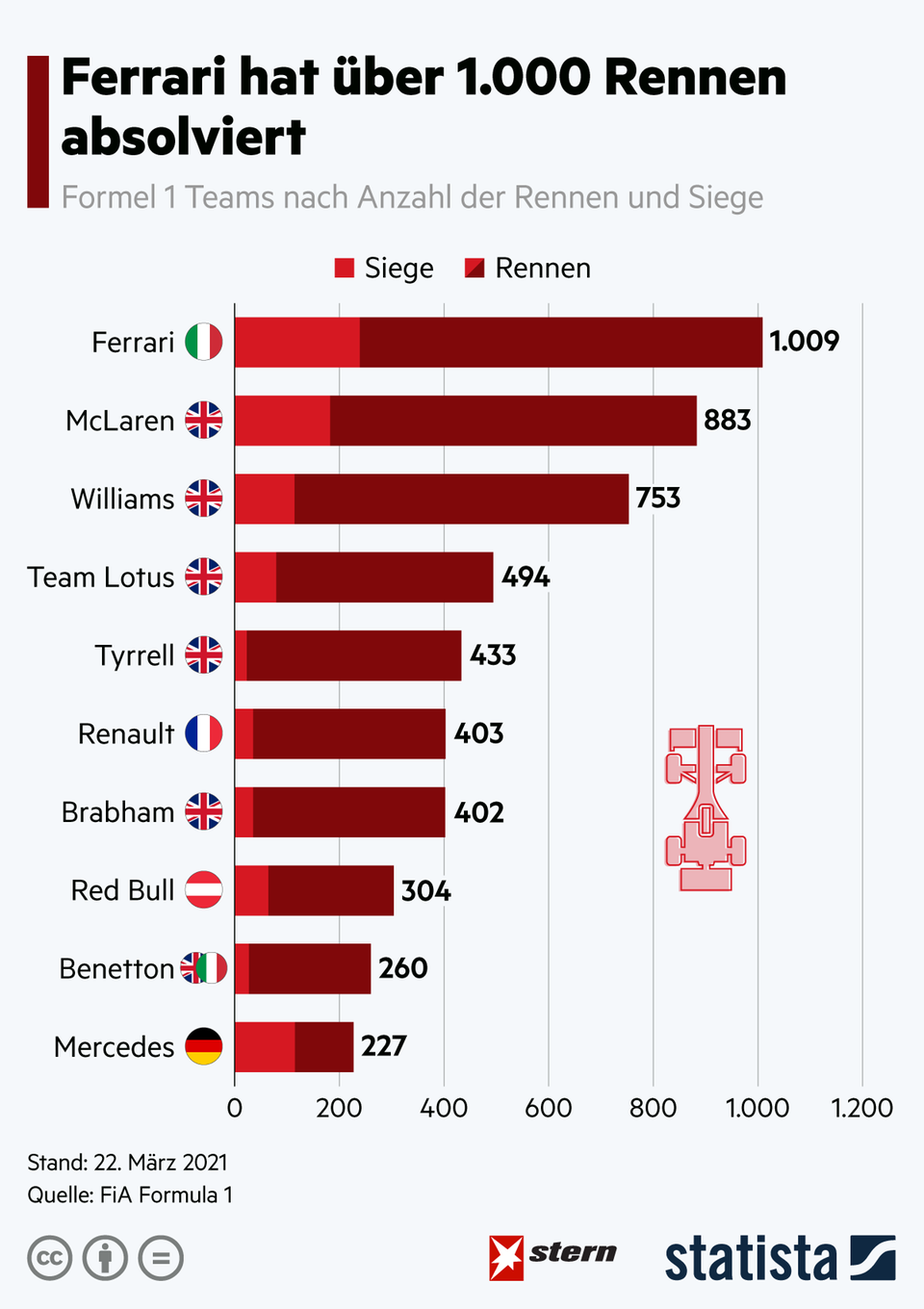 As the Statista graph shows, was able to launch no other Team in the formula 1 in the case of so many races and so many victories to the team, such as Ferrari. Michael Schumacher's Ferrari's most successful Pilot; he brought it up to 72 wins in 180 race. Sebastian Vettel tried in 2015 to follow in the footsteps of his idol, in the case of the Italians. Unfortunately, he could give the "Ferraristi" in five years, only 14 wins, one less than the 2019 late formula 1 legend Niki Lauda. After his departure from Ferrari's Vettel is set to rise in this year's season for the competition of Aston Martin into the Cockpit.
tis / Statista