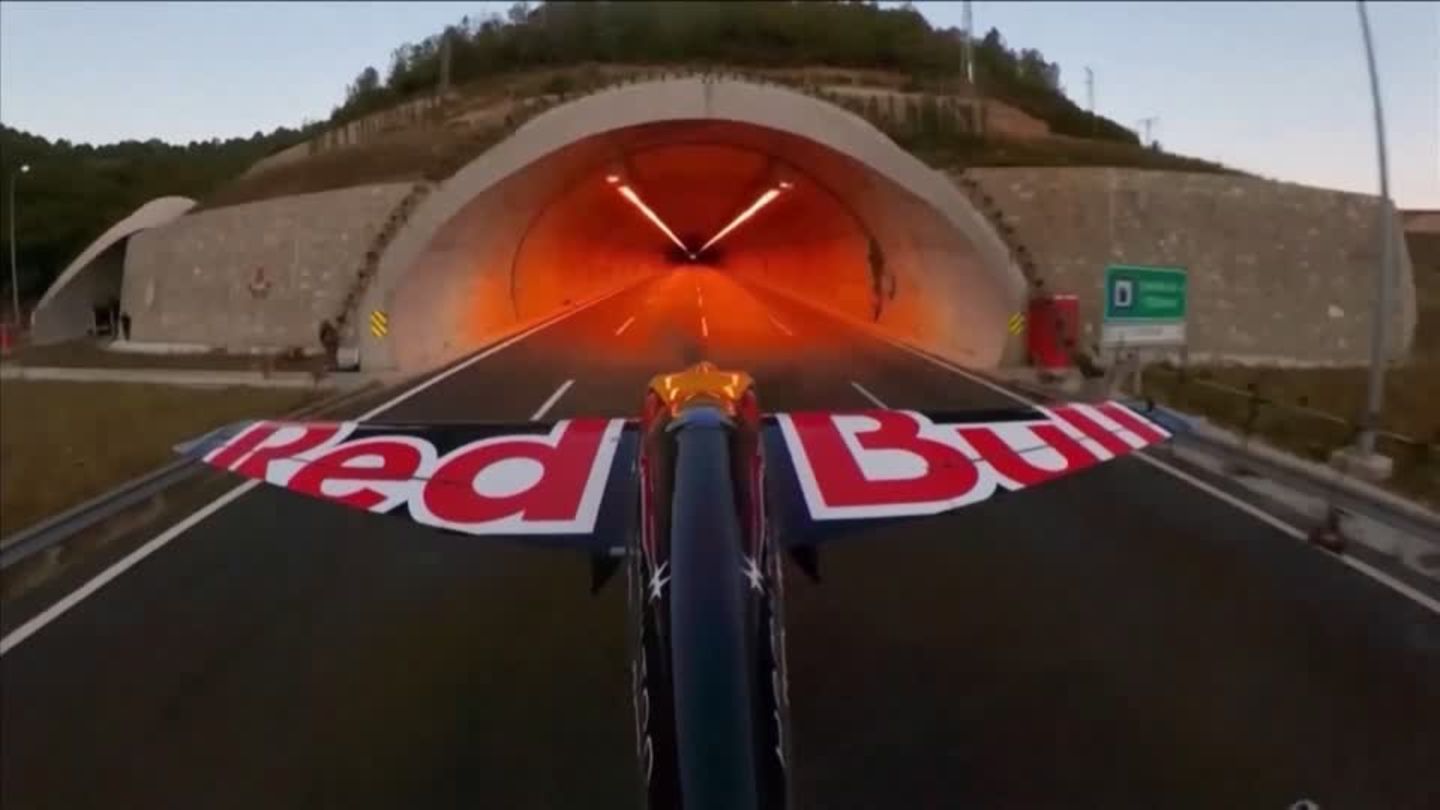 Watch the video: Stunt pilot flies through two tunnel tubes-at 245 km / h and less than a metre above the ground
By plane through two tubes: On Saturday, Italian stunt pilot Dario Costa became the first person to fly through two road tunnels near Istanbul. With a specially modified racing aircraft, Costa took off in the first tunnel-with a flight altitude of less than a meter, surrounded by solid concrete.
"It was very emotional. We have been working on this project for more than a year. Until it's done, you don't know what's going to happen. You don't know what to expect. You don't know if it's going to be okay. I've never flown in a tunnel in my life. No one has ever done it. So I had a big question mark in my head, whether everything would be as we expected, or whether there would be something to improvise, to fix, to improvise."
After the 360 meters of the first tunnel, he also perfectly caught the entry into the second tube – 1160 meters long. The flight through the tunnels took only about 43 seconds, at an average speed of 245 km/h.