First Division Lazio Rome
"Lazio is fascist–: Ultras threaten new entry Hysaj – because he sang the "wrong" song
For his debut with Lazio, defender Elseid Hysaj sang the song "Bella Ciao" – and thus attracted the wrath of the right-wing extremist ultras.
An openly right-wing extremist ultra group of the Italian football league club Lazio Rome has insulted and threatened new signing Elseid Hysaj from SSC Naples. The reason: The 27-year – old Albanian had sung "Bella Ciao" at his debut-a song that is considered an anthem in Italy in the resistance against the former dictator Benito Mussolini. Several media outlets had reported on this.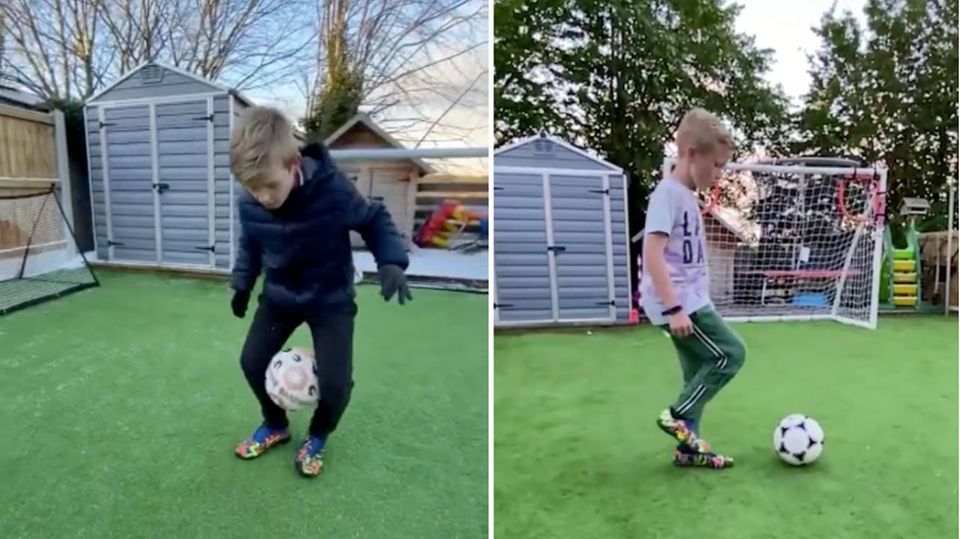 According to media reports, Hysaj had faced an initiation ritual in the training camp, in which newcomers must perform a song of their choice in front of a gathered team. Co-player Luis Alberto filmed the vocal performance of his new co-player and posted it on his social media channels. The video has since been deleted.
"Historically always right-wing"

However, the video angered a fan group openly professing fascism. However, it had not remained with online hate comments. According to reports, the Ultras had tried to put Hysaj in front of the team hotel. According to the" Kicker", a banner appeared on a bridge in Rome on Monday evening with the inscription: "Hysaj is a worm, Lazio is fascist".
The Italian news agency Adnkronos quoted one of those responsible: "Historically, our fans have always been far-right, and I say this with pride."That a player of the" Bella Ciao "had sung, he described as "completely crazy".
Lazio Rome had strongly condemned the behaviour of the fascist ultras and declared that it would not be intimidated by such actions in the future.
Source: "Kicker";" Il Giornale"; " Roma Today"
yks