Radiance
AHA peeling: this is what you should pay attention to when applying the acid peeling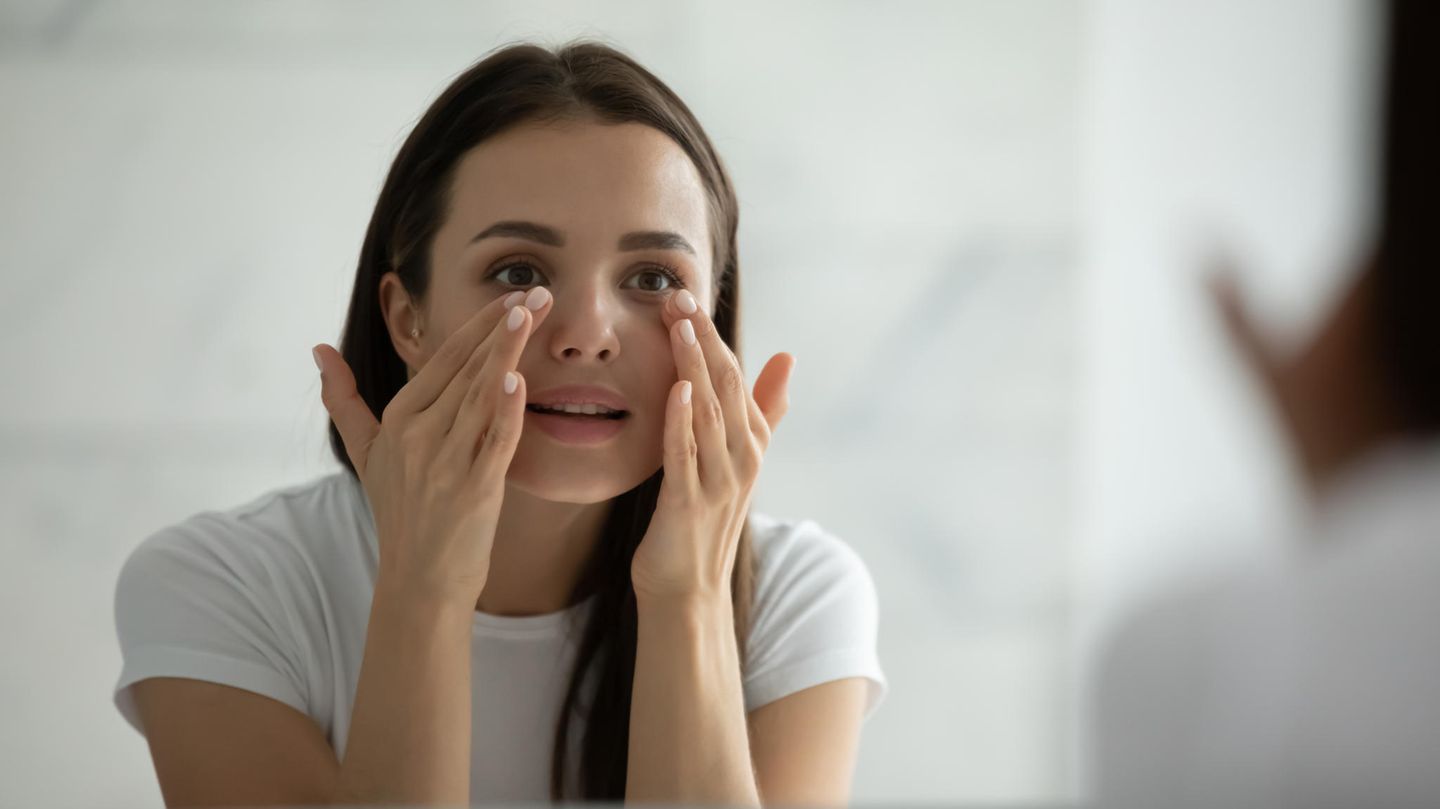 The desire for healthy and clean skin is great. However, skin types are different and the beauty industry often gives flowery promises. What an AHA peeling can and can not do, for whom it is suitable and what is the difference from BHA, read here.
Acid is not the same as acid, but in the core it remains. That's why you need to pay attention to the correct application of an AHA peeling. The product is designed to reduce impurities, smooth the skin and make it shine. But if you use it too high, you can irritate the skin and damage the natural protective barrier. How to benefit from an AHA peeling? Here are the main tips.
What is an AHA peeling?

The abbreviation AHA is the English term "alpha hydroxy acid", in German: Alphahydroxyäure. The last word reveals what a AHA peeling is an acid peeling. Meanwhile, there are various AHA scrubs from different brands. It is used on the face to remove dead skin flakes. The acid can occur naturally or be produced synthetically. AHAs are known for use in the cosmetics industry. They are often found in products designed to help reduce wrinkles. The AHAs most commonly used in cosmetics are similar to those found in food, such as glycolic acid (in sugar cane), lactic acid (in sour milk) or citric acid (in citrus fruits). However, the source of AHAs in cosmetics is predominantly synthetic, so it comes from the laboratory.
How does an AHA peeling work?

The upper layer of skin, 0.1 millimeters thin, completely renews itself every four weeks, forming a horny layer for protection. Human skin consists of two main components, the upper epidermis and the underlying dermis. A chemical peeling like this AHA peeling penetrates deeper into the skin than conventional scrubs, which with small granules are more likely to provide a scrubbing effect and act only superficially. AHAs reduce the cohesion of the horny cells in the skin, so that the dead cells dissolve faster. In addition, they stimulate the formation of glycosaminoglycans, thereby increasing the moisture content of the skin.
That's why you make a scrub

Scrubs generally help the skin to remove dead skin scales and thus promote cell and collagen production. Thus, the skin renewal process is supported. Positive effect of a scrub can be radiant, smooth skin, gaining elasticity and moisture.
How to apply an AHA scrub correctly?

If you have never tried chemical peeling, caution is advised. The skin should slowly adapt to a AHA peeling accustomed. Means: do not apply the product more than once a week at the beginning and watch how your skin reacts. If your skin tolerates peeling, you can do it regularly-as needed two to three times a week in the evening – apply. A slight tingling or feeling of warmth are normal after application. If your skin reacts with redness and pain that does not subside after a short time, you should consult a dermatologist.
Application

Clean your skin thoroughly and then dry it thoroughly.
Apply the AHA scrub to dry and cleansed skin and let it work.
Then apply a moisturizer to your skin.
Sun protection is essential

The use of a scrub makes the skin more sensitive in the short term. In particular, a chemical AHA peeling will increase the photosensitivity of your skin. You can use numerous anti-aging products or moisture boosters, if you neglect sun protection, your skin will age faster anyway. You will get the best result if you apply an effective UV protection (at least SPF 30) outside after peeling. Otherwise, you risk short-term redness, and long-term wrinkles, as well as pigment spots or skin cancer.
Tip: A light sun gel is ideal for everyday use, because it acts as a moisturizer without weighing down or greasing the skin.
Difference BHA and AHA

Product names that sound similar can cause confusion when making a purchase decision. In addition to AHA peeling, so-called BHAs are also popular. It is also an English abbreviation "beta hydroxy acid" and means betahydroxy acid. Like AHA, the acid detaches dead skin cells from the surface of the skin. Unlike AHA, which is represented by fruit acid or lactic acid, BHA can be, for example, salicylic acid. It has the advantage that it is lipophilic. This means that it cleans the pores more thoroughly and is therefore particularly popular with impure skin.
Source: Deutsche Apotheker Zeitung, Apotheken Umschau
You may also be interested in:

This article contains so-called affiliate links. More information can be found here.