Psychosocial emergency care
The flood is gone, the suffering remains: flood victims need mental support
After the flood, many face the wreckage of their existence, some have lost their loved ones. Now support is needed. It is not just about money and hands that help to tackle, but about coping with the mental pain.
Whether flood, terrorist attack, earthquake or bus accident – for everyone who loses a loved one or their own health in such a terrible event, a world collapses first. Experts know that if government agencies fail at such a moment, if they do not clearly answer the many questions of relatives and torture survivors in their misery with bureaucratic bluntness, this can make it difficult to process the terrible experiences in the long term.
"Psychosocial emergency care" means what has to be provided, in technical jargon. In the disaster area in North Rhine-Westphalia and Rhineland-Palatinate, people who are trained to care for such emotional extreme situations are now urgently needed. That is why the Coordination Office for Aftercare, Victim and Family Assistance (NOAH) of the Federal Government has intervened.
The NOAH team based at the Federal Office for Civil Protection and Disaster Assistance (BBK) in Bonn is actually only used when Germans abroad are affected by a bus accident, a plane crash, a terrorist attack or a natural disaster. It also takes care of the relatives of people kidnapped abroad.
Quick acute help

Since last Thursday, however, the site has also been used to cope with the flood situation. It supports Rhineland-Palatinate in setting up so-called" acute care structures " in the disaster area and arranges emergency chaplains for the Identification Commission of the Federal Criminal Police Office. This commission specialises in the identification of deaths in disasters with a high number of victims. There are many difficult situations, such as when relatives are supposed to help identify victims beyond doubt. Or when the moment of sad certainty has come.
"It is very important that there is qualified psychosocial help in the first hours after an attack or disaster. In order for those affected to cope better with the burden," Jutta Helmerichs, head of the NOAH coordination centre, knows from many years of experience: "Failures at the beginning can have long-term negative consequences."It is very important:" It is not possible to send people back and forth."Therefore, it must be clear beforehand who will take care of such a case, so that there is only one position, ideally only one contact person.
Helmerichs has stated: "The needs of those affected are similar and are relatively independent of the nature of the damage event."They need certainty as soon as possible about what has happened, support in dealing with authorities, sometimes also the mediation of psychotherapeutic help at the place of residence. The exchange with other people affected is also important for many of them. In Helmerichs ' team, everyone is trained to deal with emotions such as anger, grief or aggression. Emergencies involving children are always particularly difficult and stressful for employees, who are in contact with those affected, especially by telephone and e-mail.
Central contact points

In recent years, new offers of assistance have been created in many places in Germany for people affected by disasters or terrorist attacks. This is also the result of the harsh criticism of the way in which the injured and survivors were treated in the first phase after the attack on Berlin's Breitscheidplatz in December 2016. We remember that a rejected asylum seeker from Tunisia had shot dead a Polish lorry driver and then drove his vehicle through a Christmas market, where eleven other people died.
After this worst Islamist attack in the history of the Federal Republic, all countries except Brandenburg and Saarland have appointed victims ' representatives or created central contact points. At the federal level, a corresponding position at the Ministry of Justice was created and filled with the SPD politician Edgar Franke. "We want to change and raise awareness, not just criticize; after all, many attacks have already been thwarted and all authorities have increased their material, personnel and financial resources," says Astrid Passin. She is the spokesperson for the survivors and those affected by the attack on Breitscheidplatz.
Victims of acts of violence can receive benefits under the Victims ' Compensation Act, regardless of the background to the act. Anyone who is affected by the act of a terrorist is also entitled to so-called hardship benefits. For example, children who have lost their father or mother in an attack will receive 30 000 euros. A lump sum, which is intended to mitigate the loss of alimony, can also be paid. The federal government and the state governments have now promised rapid, unbureaucratic aid to the flood victims in Rhineland-Palatinate and North Rhine-Westphalia.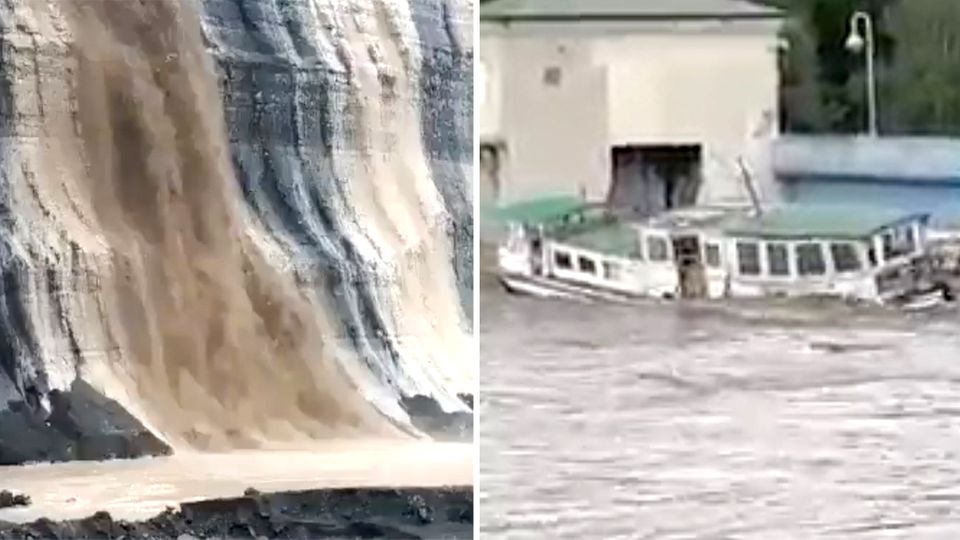 To date, a total of around 3.66 million euros has been paid to 157 people affected by the attack on the Christmas market. 76 Victims of the attack in Halle received around 493,000 euros. According to the Federal Ministry of Justice, the 62 victims of the racist attack in Hanau have so far received around 1.29 million euros in hardship payments.
Some members of the Bundestag Committee of Inquiry, which has highlighted administrative errors surrounding the terrorist attack on Breitscheidplatz, would like NOAH to be available in principle as a contact point in Germany in the future. In any case, the coordination office is currently already working on so-called model framework plans with checklists for the best possible victim support in Germany.
The biggest challenge that the team of Jutta Helmerichs had to overcome so far was the tsunami in the Indian Ocean in December 2004, because there were so many people affected at that time. Within a short time, 100 external forces of emergency care and crisis intervention were organized. The "acute phase" lasted three months.
Anne-Beatrice Clasmann / tpo
dpa