Tempeh has long been an integral part of Asian cuisine. In Germany, however, vegan meat substitutes are still a niche product. The fermented soy product scores with high-quality protein and numerous nutrients.
Vegan and vegetarian substitutes are trendy. The food industry has also noticed this and has long since reacted to the increased demand for vegan or vegetarian products. According to the Federal Statistical Office, production for vegetarian and vegan food increased by more than a third in 2020 compared to the previous year. Meanwhile, tofu, veggie meat or soy sausages can be found not only in the well-stocked supermarket of confidence, but also in most discount stores and even on the menu of numerous restaurants and cafes.
However, tempeh is still one of the lesser-known classics of vegan-vegetarian cuisine in this country. However, this should be changed as soon as possible – because the fermented soy product is considered to be particularly digestible and nutrient-rich.
What is Tempeh?

Tempeh, like tofu, is made from fermented soybeans. However, the difference between the two products lies in their manufacture. For tempeh, the beans are first peeled and boiled, then inoculated with noble molds such as "Rhizopus oryzae" or "Rhizopus oligosporus". In the next step, the beans are pressed and then fermented for about 48 hours at about 30 degrees Celsius. It is only during the fermentation process that the noble mold develops a network of fine white threads, which later firmly holds the soybeans together. Sounds unusual? But it's not. The process is comparable to Camembert production – here, noble molds provide the white, soft surface and the typical aroma of the cheese. But do not be afraid – tempeh does not taste like cheese at all, but scores with a slightly nutty taste.
By the way: Tempeh comes in many varieties. It does not always have to be made from soy, but can also be made from lupins, chickpeas or peanuts.
Origin

Tempeh originated in Indonesia in the 16th century – and its production is considered one of the oldest food technologies in the country. There is the first written evidence of the fermented soy product in an old Indonesian book, which described the production and preparation. However, it can be assumed that tempeh, like other soy-based products, was used many centuries earlier.
The Dutch colonial powers eventually brought the product to Europe. Tempeh is first mentioned in a Dutch dictionary in 1875.
Valuable protein source

Tempeh not only brings a breath of fresh air into vegetarian and vegan cuisine, it is also a true nutrient bomb, scores with a high protein content, as well as with valuable minerals and fiber.
Especially the high content of protein makes the product so interesting for vegans. Tempeh contains 18 grams of protein-almost as much as meat-but is completely cholesterol-free. The fermentation of tempeh also increases the availability of the high-quality vegetable protein. In addition, it changes the fiber contained in tempeh, which makes it particularly easy to digest and can have a positive effect on intestinal health. Last but not least, tempeh contains large amounts of magnesium, potassium, iron and phosphorus.
By the way: Since tempeh is made from whole soybeans, it has far more nutrients and fiber than tofu.
Controversial soybean?

Products made on the basis of soy are repeatedly suspected of having a negative effect on health. The reason for this is the isoflavones contained in it, which, with high consumption, can affect the hormonal balance. However, current research results show that the hormones present in soy are so low that they can be consumed in moderation by people with a healthy metabolism. Soy products are rich in protein, magnesium, phosphorus, calcium, folic acid, iron, zinc, vitamins and fiber. They do not contain cholesterol and are gluten-free.
Can you make tempeh yourself?

Tempeh is currently only available in well-stocked organic and supermarkets, health food stores or online. The prices are correspondingly high. However, tempeh can also be easily made by yourself.
Ingredient:

250 Grams of dried soybeans
2.5 Tablespoons apple cider vinegar
0.5 Teaspoon of mushroom cultures (Tempeh starter-to buy online or in the organic market)
Preparation:

Soak the soybeans in enough water overnight.
Then rinse the beans and put them in a saucepan. Fill the pot with twice the amount of water.
Cook the beans for about an hour, then drain.
As soon as the beans have cooled down to about 30 degrees, add the apple cider vinegar and the mushroom cultures and mix the mass well.
Divide the mass into two freezer bags and close. Then pierce a few holes in the bags-this is how the bacteria are supplied with air.
Leave the beans in the freezer bags in a warm place at about 30 degrees for about 48 hours.
The resulting loaves can then be used for further processing.
How can tempeh be used?

Tempeh has a nutty aroma and is suitable both as a meat substitute and as a cheese alternative. In principle, the fermented soy product can be used like tofu-smoked, marinated but also raw. Raw tempeh tastes especially on salads, together with a delicious dressing and plenty of vegetables. However, you can achieve the most intense taste experience by frying, roasting or deep-frying the meat substitute.
Tempeh marinating

Tempeh is cut-resistant and can therefore be brought into any desired shape. Very often it is cut into slices, and then marinated. When it comes to marinade, there are no limits to your imagination – a number of spice mixtures are suitable for your individual taste.
For example, for a sweet-sharp taste reminiscent of Asian cuisine, a marinade of soy sauce, fresh ginger, garlic, sweet and sour sauce, chili peppers and a little lime juice is suitable. To do this, cut the tempeh into slices and place them in a large enough dish in the appropriate marinade. Make sure that all sides are evenly covered with the marinade. Leave everything covered to infuse in the refrigerator for two to three hours.
Also Mediterranean spiced tempeh tastes fantastic. To do this, mix a teaspoon of dried rosemary, a teaspoon of dried thyme, as well as a teaspoon of dried basil together with a little lemon juice, garlic, sugar and two tablespoons of water. Again, let the tempeh marinate for at least two to three hours.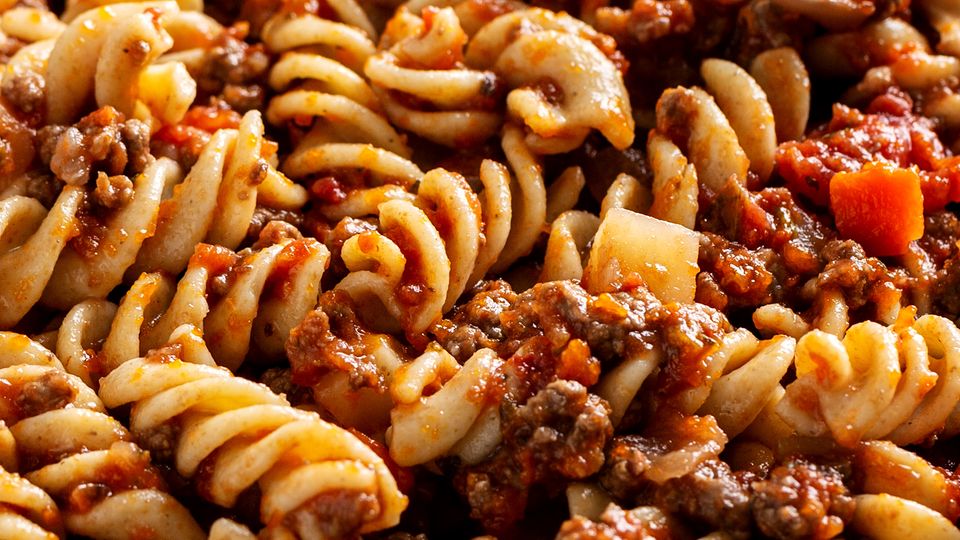 Grilled, fried or deep-fried

In addition, you can also make goulash, curry or chili from the fermented soy product. Chopped small, tempeh can also be used as a minced meat alternative. Tempeh is also suitable as a bread topping, together with a vegetable spread, fresh tomatoes and herbs, or even as an inlay in stews and soups.
Marinated tempeh can also be grilled wonderfully. To do this, simply marinate the slices and place them briefly on the grill. Also cut into cubes, the tempeh can be used excellently for skewers of all kinds. For example, alternately stick cubes of tempeh and vegetables on a wooden stick and fry them sharply. Last but not least, tempeh is wonderfully crisp when fried. Fried tempeh tastes great, for example, with guacamole or spicy dip, as well as in hot dishes or on the salad.
The possibilities to prepare tempeh are therefore almost limitless. Let yourself be inspired and discover the way of preparation that suits you the most.
Source:Federal Statistical Office, soyinfocenter, PubMed, Albert Schweitzer Foundation