Vaccine sceptic
Mother fulfills her son's biggest birthday wish: she gets vaccinated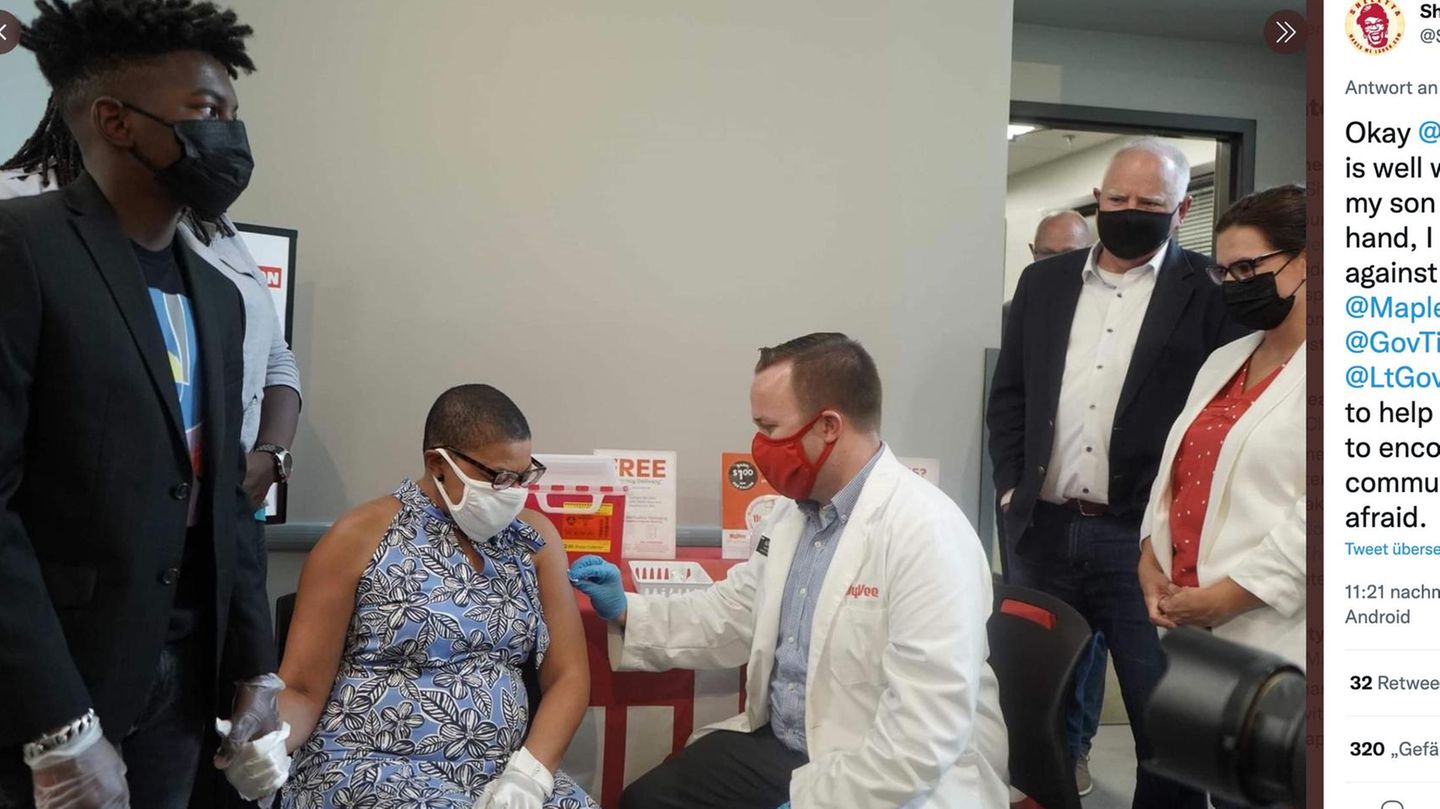 Sheletta Brundidge was skeptical about vaccination, but now she has dared. The reason: Her son had wanted the vaccination for his birthday.
Most Americans who want to get vaccinated against Covid-19 have already received their vaccination. But there is also a not negligible group that still hesitates or even completely refuses vaccination. Some consider vaccinations per se dangerous, others want to wait until the vaccines and their consequences are better researched.
Sheletta Brundidge of Minnesota belonged to the second group, the Vaccine Skeptics faction. The 49-year-old was generally rather suspicious of the health system in the USA. She has had bad experiences with doctors, including the births of her four children, she told US media. Therefore, despite all the recommendations of experts and politicians, she did not initially plan to get vaccinated. However, her eldest son Andrew eventually managed to change her mind.
15-Year-Old convinces his mother to vaccinate

The boy turned 15 on July 31 – and he had only one birthday wish: his mother should get vaccinated against Covid-19. "What should I and my siblings do if you get sick?He asked her. "Who will take care of us?"At this point, Sheletta Brundidge could not help but abandon her dismissive attitude. All attempts at persuasion by her husband and her friends had not been fruitful with Brundidge.
Her son, who had already been vaccinated himself, was therefore well prepared. "I knew it wasn't going to be easy," he told "Good Morning America." "So I found out about the facts about Covid vaccination online."With this, he finally managed to convince his mother. They were "moved to tears" by the fact that Andrew had no other wish than to have her vaccinated, Brundidge said.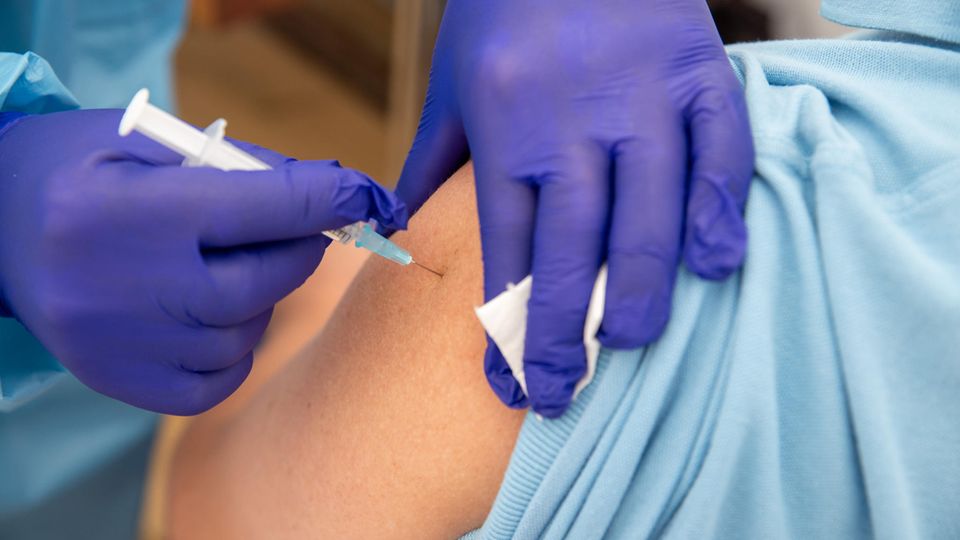 "I understood that this decision affects not only me, but also my family," the mother-of-four told CBS television. "We all have to do our part to get the virus under control."Two weeks after her son's birthday, Brundidge received her first first dose of vaccine. Now she herself is trying to convince others of the vaccination: "I also hesitated, but can not play Russian roulette with the virus. Then you lose."
Source: Follow Sheletta Brundidge on Twitter / "Good Morning America" / CBS
epp