Fourth Corona wave?
High incidence, especially among children and adolescents: this is what it looks like in your region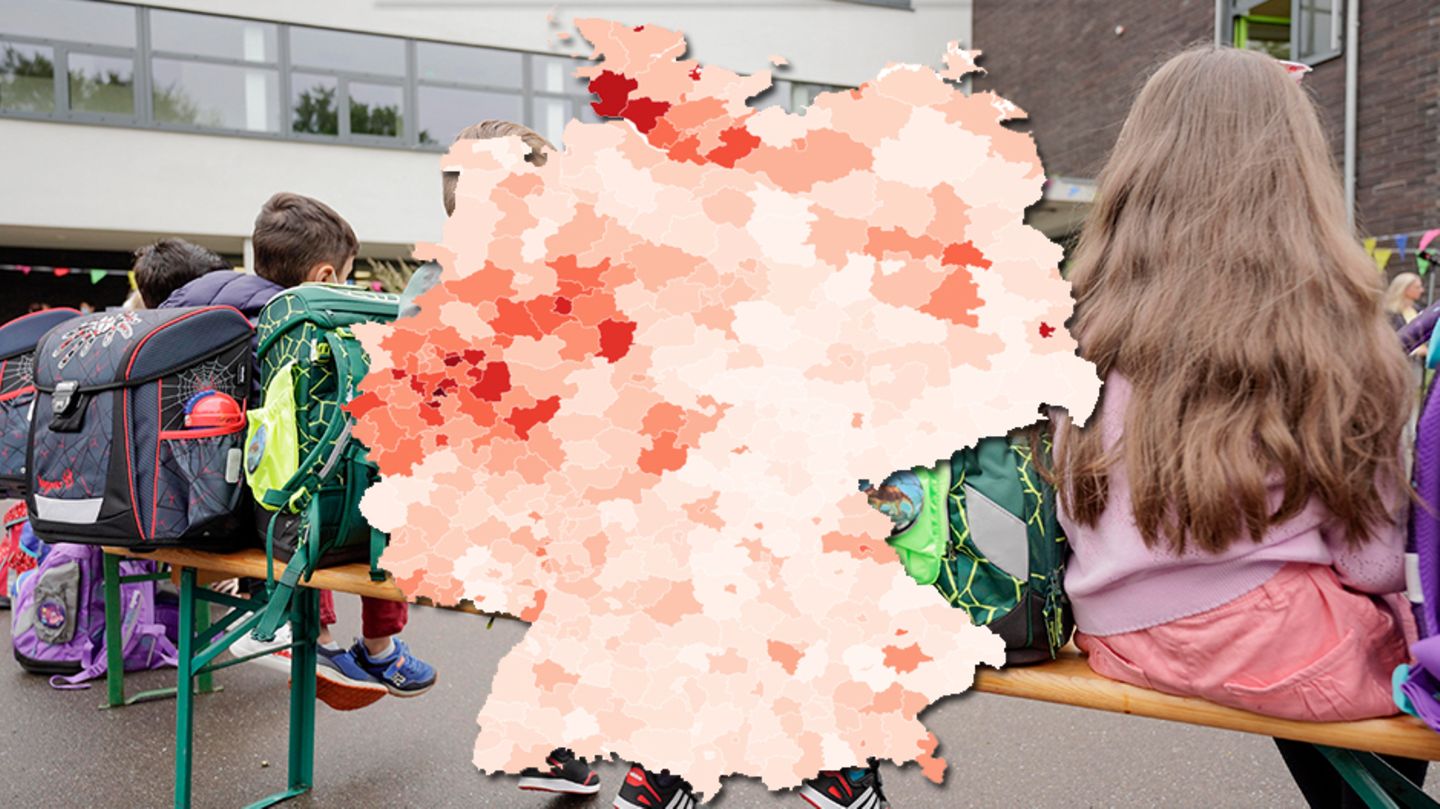 The Robert Koch Institute (RKI) sees Germany at the beginning of a fourth wave, which is gaining momentum, especially among younger people. See what the situation looks like in the different age groups in your area.
There are currently increasing numbers of younger people who are infected with the corona virus. This is clear from the latest weekly report of the RKI. The report shows that infection rates in the past week were significantly higher than the overall incidence, especially among people under the age of 35.
The table below shows the current incidence rates for all German districts and cities broken down by age group. The data is available on Friday, 20 August 2021.Especially for children and adolescents up to the age of 15, the values are therefore sometimes significantly higher than the overall incidence – and not only in federal states where the minors are regularly tested again in schools after the end of the holiday.
Table: Incidence by age in counties and cities

Note: You can sort the table by the column headers or search for a desired city or county. If the table is not displayed or not displayed correctly, please click here.
Map: Corona incidence in 5-to 14-year-olds

The map below shows an exemplary overview of the incidences in the age group 5 to 14 years. By clicking on a circle you can see the value for the age group as well as the total incidence for the region. You can also search in the search for a county or city.
About the data used

To determine the age-related incidences per district or city, the analyst Sebastian Mohr from the Max Planck Institute has prepared data from RKI and Destatis and provided it here on Github. The record is updated regularly.
Further corona data can be found at stern.de/corona-daten
Other sources: RKI Weekly Report
home