Double vaccinated, still infected
Does the Corona vaccination also reduce the risk of developing" Long Covid"?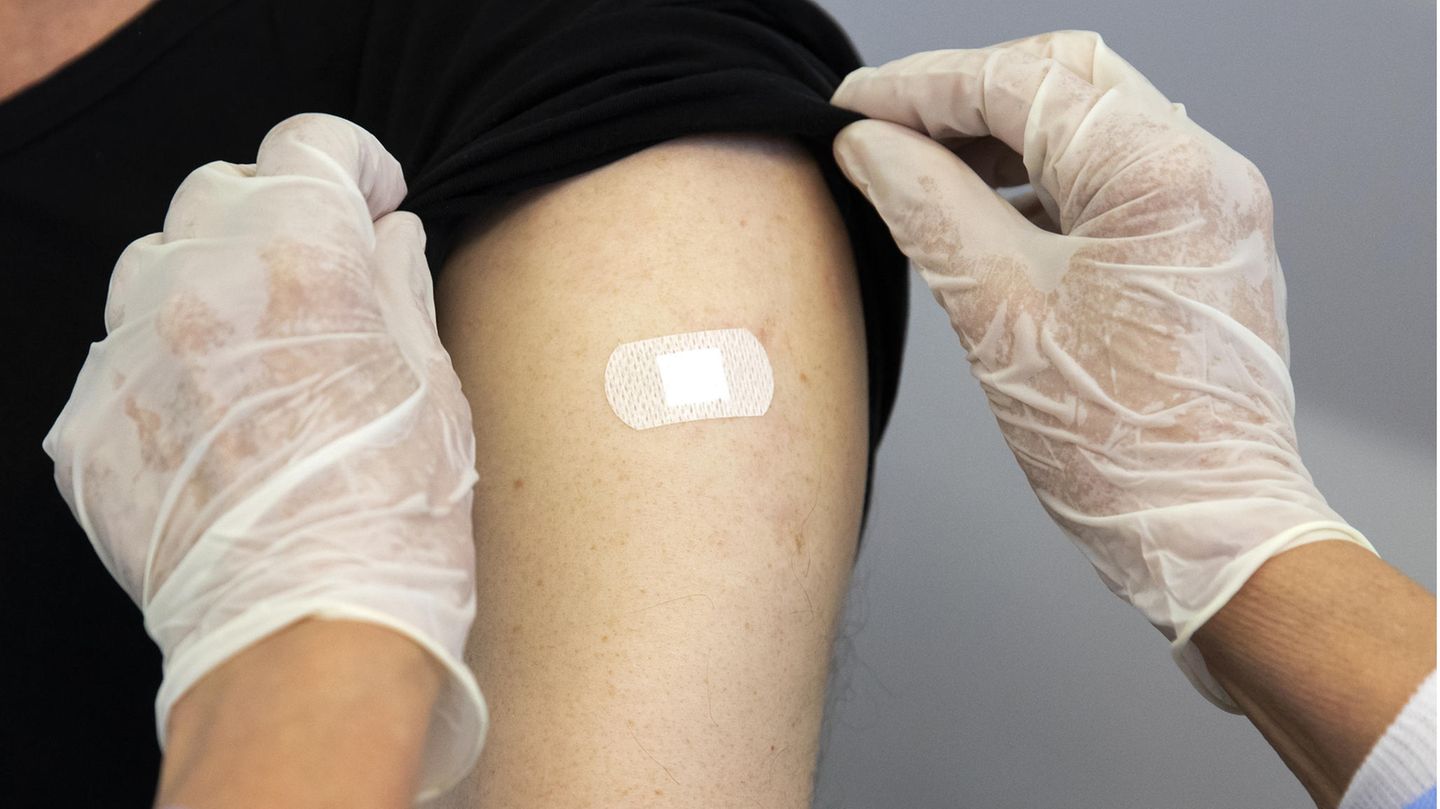 Corona vaccinations reduce the risk of infection and protect against severe courses of Covid-19. A British study suggests that they could also reduce the risk of long Covid symptoms.
Most people are fully recovering from Covid-19 disease. However, in some cases, sufferers struggle with persistent symptoms: they report fatigue, exhaustion or odour and taste disorders – even weeks after the acute phase of the disease. Medical professionals refer to the symptoms as "long Covid" or "post-Covid syndrome". It is estimated that at least one in ten formerly infected people is affected. The risk basically increases with the severity of the course, the greatest is in seriously ill people who need to be treated in a clinic. But even people with only mild to moderate corona symptoms can develop persistent complaints.
Do the current Corona vaccines also protect against "Long Covid"? This question is currently receiving increasing attention, as studies suggest that protection against infection could diminish over time, especially among older people. In rare cases, a so – called vaccination breakthrough occurs-an infection despite complete vaccination. However, current evaluations also show that protection against severe courses and death from Covid-19 remains very high.
Study on vaccine breakthroughs

There is still little data on this question. However, a recent study provides evidence that vaccinated people can at least hope for some protection against prolonged complaints if they become infected with the coronavirus despite double vaccination. The study, which appeared in the journal "The Lancet Infectious Diseases", is based on data from the British "Zoe Covid Study". At the heart of the study is an app in which test subjects enter information on corona symptoms, vaccination status and test results.
In the period between December 2020 and July 2021, more than 1.2 million people reported a first dose of vaccination and more than 970, 000 a second. Of the fully vaccinated, 2370 people subsequently contracted the coronavirus. This corresponds to 0.2 percent. In the same period, there were around 4.2 million corona cases in the total population, which corresponds to almost 6.3 percent. However, the figures can only be compared to a limited extent, as not all residents of Great Britain use the app.
According to the study, infected vaccinees were less likely to have to be treated in a hospital and reported fewer symptoms overall than vaccinated people. In addition, their probability of asymptomatic progression – that is, a course without a single symptom – was greater than that of unvaccinated people.
592 People with vaccine breakthroughs reported details of their further health history. Five percent (31 people) reported complaints that persisted for at least 28 days after the positive test – in the study, that was defined as "long Covid." In contrast, in the comparison group of unvaccinated people, 11 percent reported ongoing complaints.
The risk of contracting "Long Covid" has been "roughly halved" in the event of a vaccine breakthrough compared to an infection without vaccination protection, the researchers from King's College London write in the journal. This indicates that the risk of long Covid is reduced in fully vaccinated people. In addition, the overall lower risk of infection had to be taken into account.
Further research needed

However, a limitation of the evaluation is that the data are based on self-reported data of the study participants and are not representative of the general population. In addition, only a certain proportion of participants had information on long-term complaints.
Penny Ward, who works as a pharmaceutical doctor, nevertheless described the risk reduction observed in the study as "encouraging" compared to the "Science Media Centre". Further research on the topic of" Long Covid " is necessary.
Berlin virologist Christian Drosten also expects a long Covid risk reduction for vaccinated people, as he recently explained in an interview with the German Press Agency. "It can be assumed that vaccination will also provide extensive protection against Long Covid," says Drosten.
Source: The Lancet Infectious Diseases
icr