Modular construction
This luxurious holiday home has been transformed from six shipping containers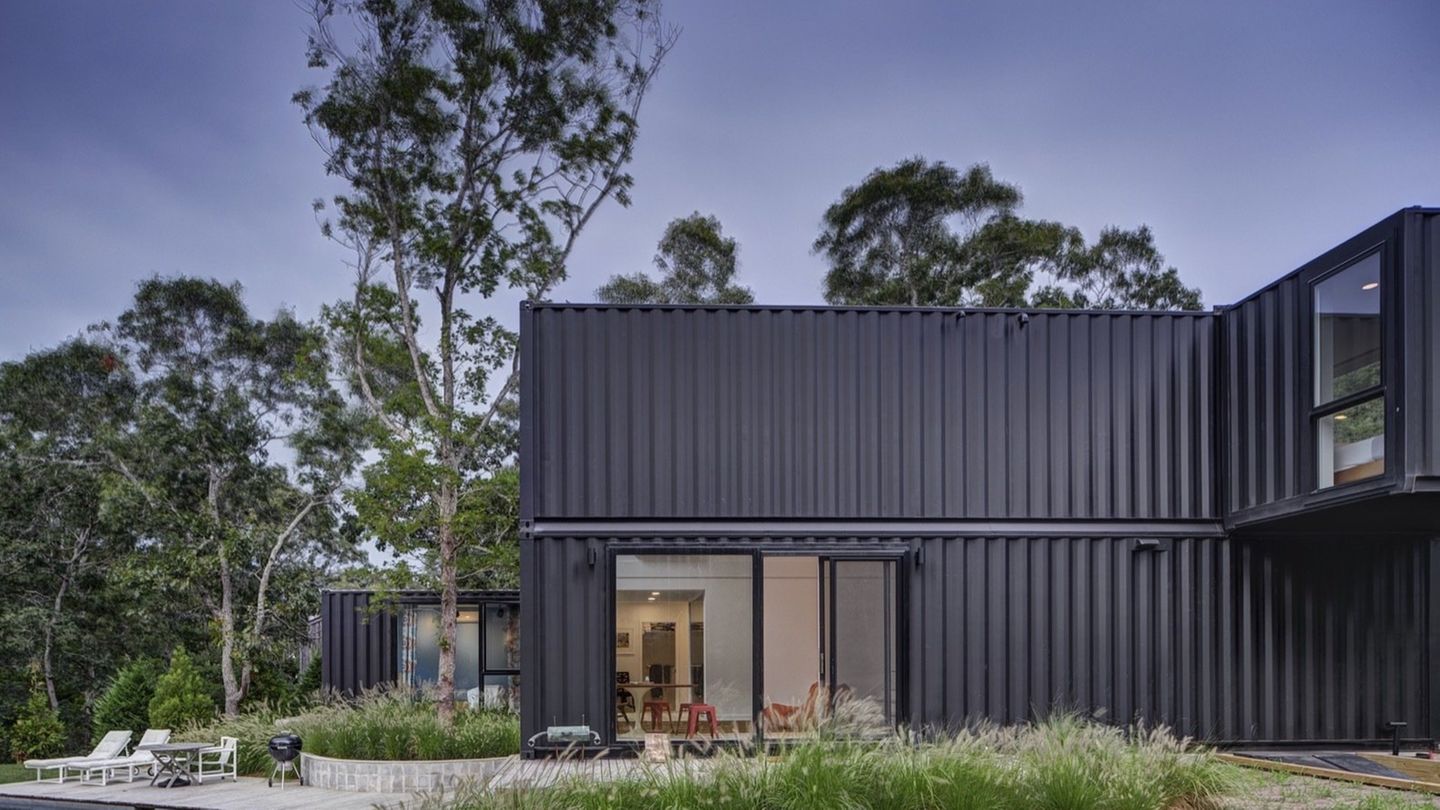 With old shipping containers you can also build a spacious holiday home. MB Architecture built a domicile with 170 square meters of living space and a high hall from six containers.
In the state of New York, a holiday home called "Amagansett Modular" was created from six shipping containers. The construction of containers is popular because the boxes made of steel are used everywhere in the world. Because the containers are also stacked on ships in more than five layers, they are stable enough to build a house with several floors. The containers are available in several lengths. The width is always 2,352 meters. The normal height is 2.39 meters. If larger rooms are designed from several containers, you can also resort to the rarer high variant. It then measures 2.69 meters. In" Amagansett Modular " the containers create a central space with double height. So the house looks very airy and generous.
Construction in a hall

For this cottage, the containers were chosen for an unusual reason: the house should be largely completed not on the plot, but in a hall. On site, it was only assembled. Containers do not require transportation in excess width, they are moved with a normal semi-trailer. With a crane, they can be dropped off in unfavorable places.
The company MB Architecture states that the project would have been 30 percent cheaper than with a conventional construction method. "Based on previous experience, we knew that conventional construction with local labor would be prohibitively expensive," the company said. "We suggested pre-fabricating the building off-site and using shipping containers to reduce costs, facilitate transportation, and enable the kind of design experiments that customers were open to. Our work to date has shown that we can achieve significant cost reductions by streamlining this process."
The building and the sophisticated solutions reflect the experience of the company in the field of modular construction. "This is the culmination of 10 years of testing, "Maziar Behrooz, founder of MB Architecture, proudly told the portal"Dwell". Lucky for Behrooz: the customers were enthusiastic about the designs and did not demand any change.
Nevertheless, it is a luxury building. How do-it-yourselfers can build a great house with containers and little money, read here: "Recycling for living-couple built this luxury house from containers".
Lots of light and high rooms

For "Amagansett Modular" five large containers with a length of twelve meters were used and a small one with a length of only three meters. This turned into 170 square meters of living space. However, the house is not a collection of shoe boxes, the containers have been significantly modified and many side walls removed. And, of course, the containers have also been insulated so that they can serve as living space.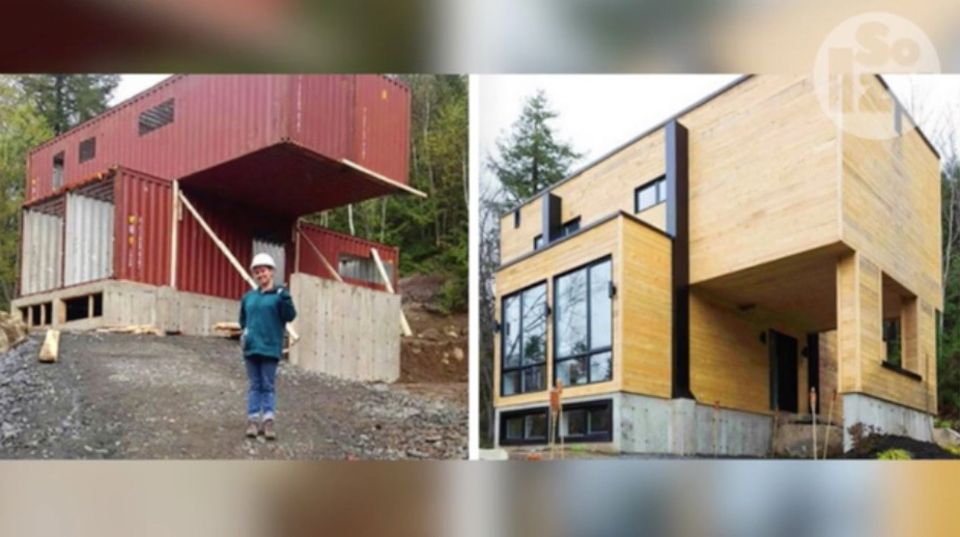 The construction follows the contours of the sloping terrain. Typical of the houses of MB Architecture are the wide staircase and a room of double height. The narrowness of the original containers is broken open by this hall and the generous use of windows.
Another advantage of containers is that they do not have to lie flat. They can partially protrude freely into the air and thus enable buildings that could not be built with brick and mortar.
Although Amagansett Modular was manufactured in a hall, it is an individual production and not a product from the assembly line. The transport, construction and connection to the supply line took only two days.
Source: MB Architecture; Dwell
Read also:
Recycling for living-couple built this luxury house from containers
This shipping container has been transformed into a noble cottage for two people
Solardome-Norwegians have put their dream house under this cheese bell
That's how luxurious you can live in old shipping containers
Tiny House-the little houses also have a negative side